When an administrator logs in we display an 'Admin Dashboard' to help give you the most information in a single view. You can drill down into different dashboards by clicking on Users or Events. You can always get back to your dashboard by clickin on Admin in the navigation bar. If you click on Action there are various options. There is also where you can change the Configuration for your instance. If you would like a metric added to your dashboard, just let us know!
Here is an Admin Dashboard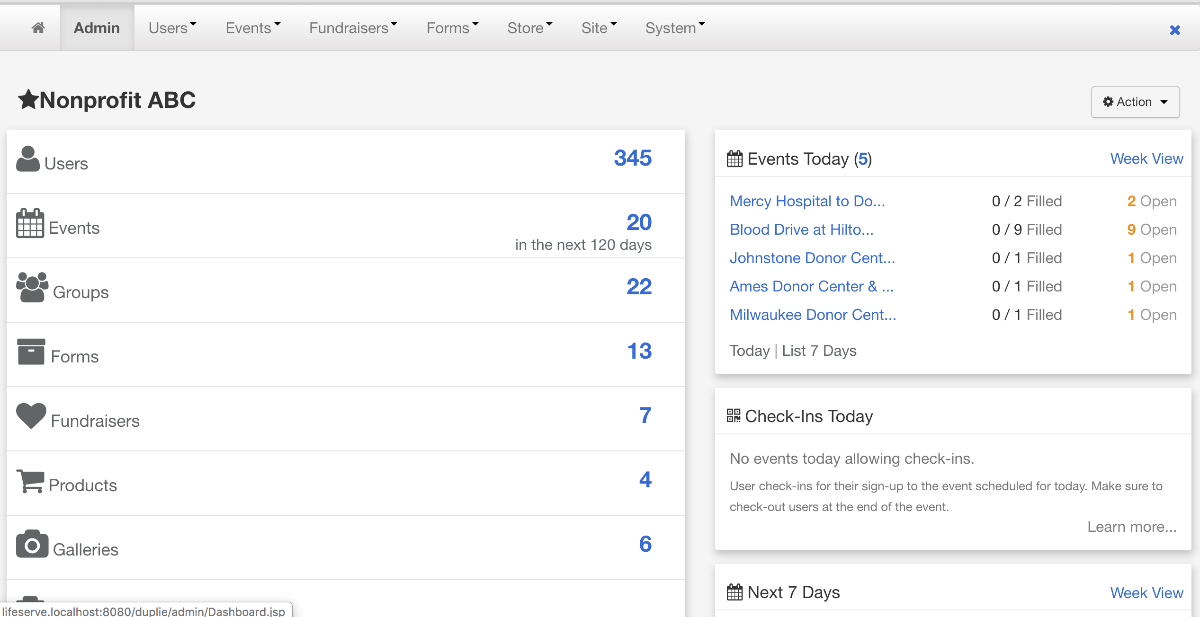 This help topic has 2186 views.